An Oceanfront Celebration of the LA Opera and Tamsen Z's High Jewelry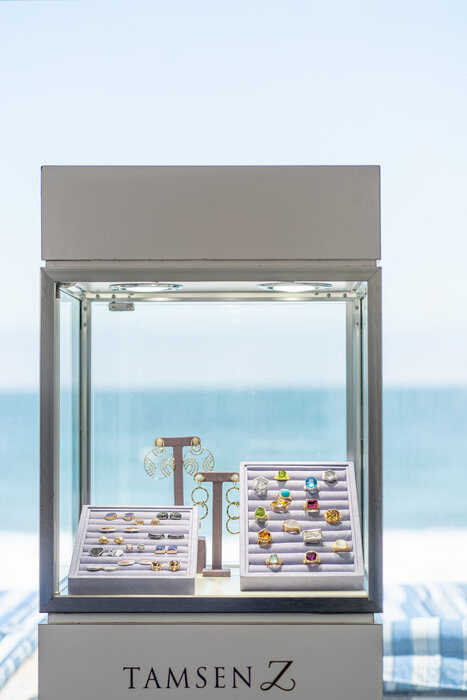 Introducing the LA Opera unofficial end of season cocktails, Tamsen Z and the LA Opera, an event filled with culture, music, and high jewelry. This June, Tamsen Z proudly showcased a collection of our finest high jewelry pieces oceanfront at the private residence of Marc and Eva Stern in Malibu, California to benefit the LA Opera.
Attendees of the event gathered at the stunning oceanfront residence in Malibu, California, to celebrate the season's close of the LA Opera. The exclusive event was filled with breathtaking views of the Pacific Ocean, apéro, a collection of Tamsen Z's finest high-jewelry pieces, and a performance by American operatic mezzo-soprano star, Aliyn Pérez.
Marc and Eva Stern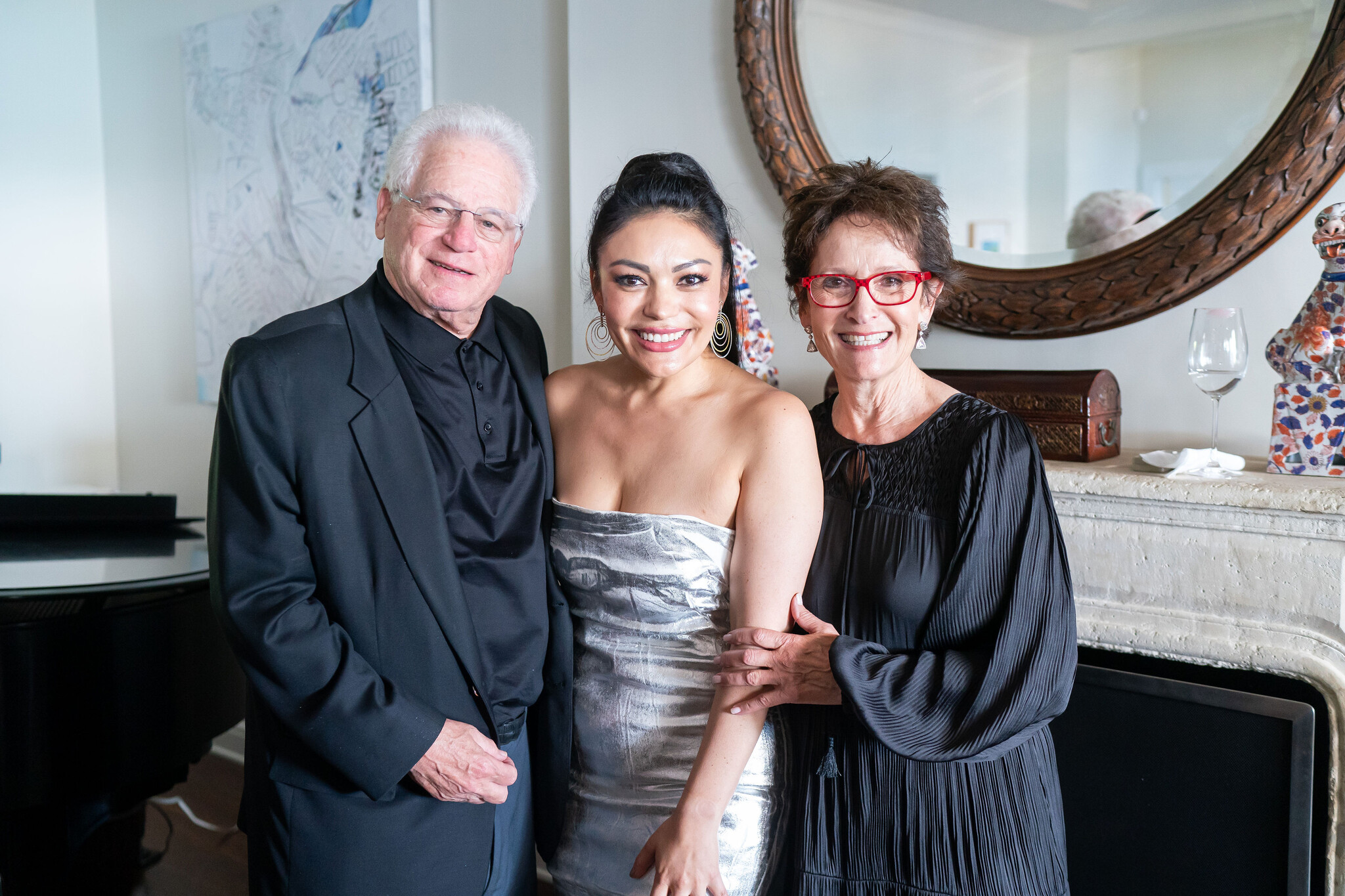 Marc and Eva Stern are known philanthropists dedicated to supporting the performing arts. Photographed in her Malibu home alongside her husband Marc and mezzo-soprano artist Aliyn Pérez, Eva Stern elegantly wears a pair of Tamsen Z earrings in support of the event's efforts. 
Marc Stern proudly serves as the Honorary Chairman of the LA Opera's board of directors. Having served on the board since 2002, his influence and work have brought some of the most prestigious artists to Los Angeles. It was, therefore, an honor for Tamsen Z to host this event alongside the Stern family and the LA Opera. 
Aliyn Pérez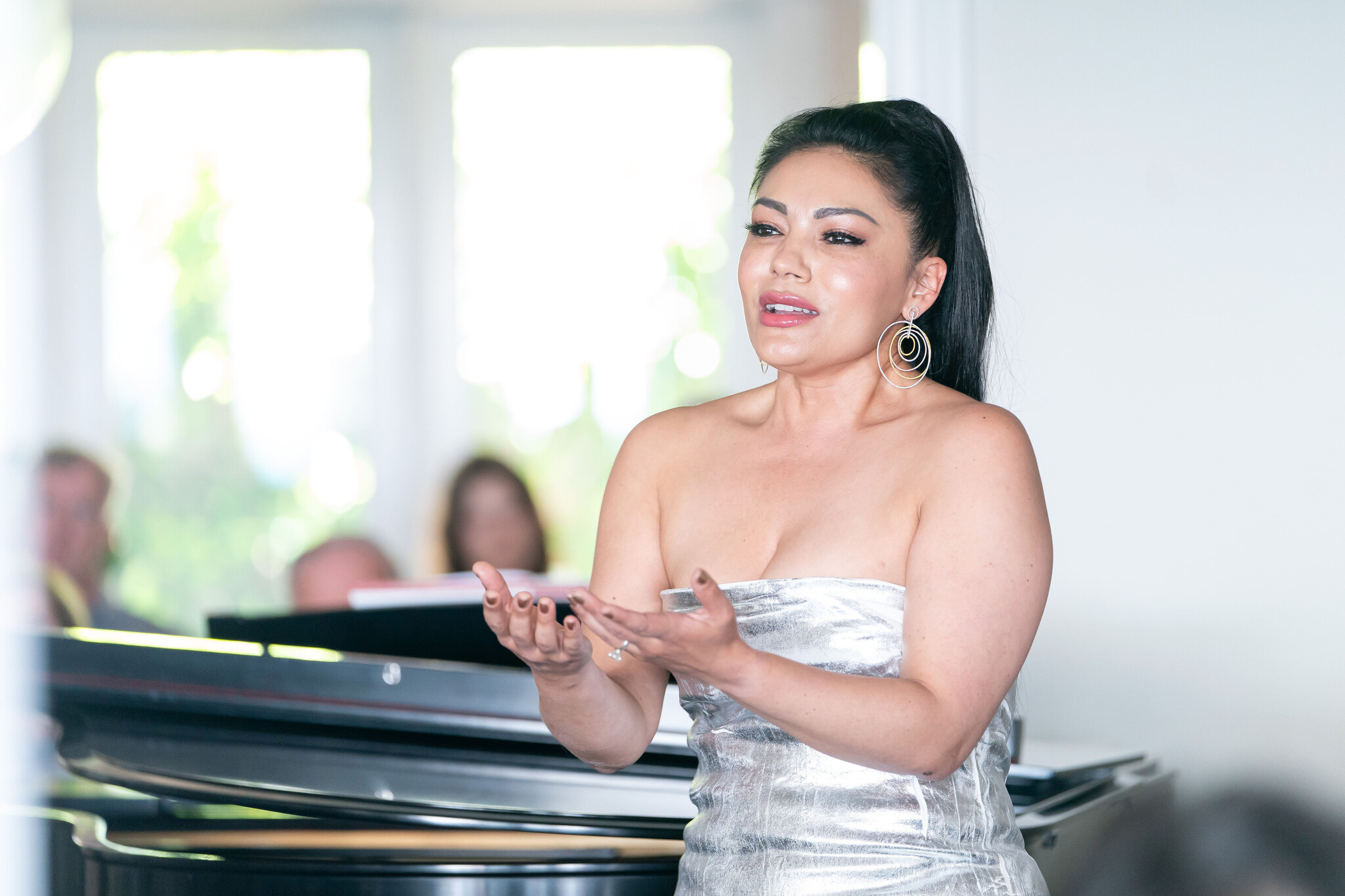 Aliyn Pérez delivered an incredible performance in support of the LA Opera, wearing Tamsen Z's Multi Hoop Fancy Color Diamond Earrings. These lightweight but impactful earrings pair effortlessly with Aliyn Pérez's ensemble, featuring concentric rings of pink, white, and yellow diamonds. Fresh off a guest appearance at the Centennial Gala for the San Francisco Opera, Ms. Perez, performed a series of up close and personal aria's, finally serenading Mr. Stern as a nod to Father's Day, singing O mio babbino caro ("Oh my dear Papa").
Ann Ziff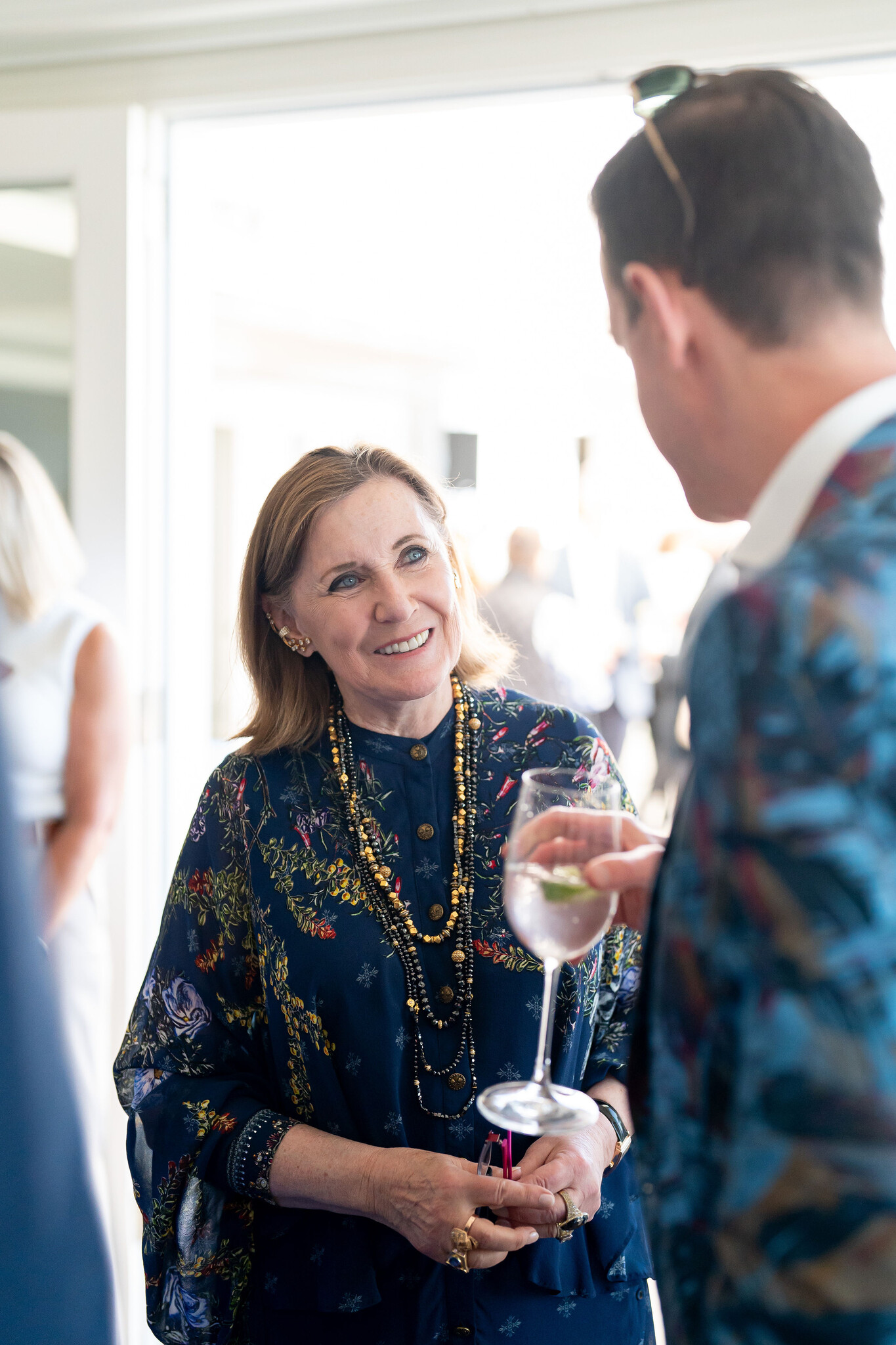 Tamsen Ann Ziff, of Tamsen Z, elegantly shared her passion for the Opera and high-jewelry by adorning her original designs alongside guests of the event. Hand-strung by Ann Ziff herself, the black diamonds and yellow gold beads hang elegantly, echoing the carefree spirit of the Pacific ocean views in Malibu, California.
As Chairman of the Metropolitan Opera, Ann Ziff naturally combines her inherent passion for the Opera with her lifelong love affair with jewelry. As a philanthropist and art devotee, philanthropy to the arts has become a central pillar of the Tamsen Z identity.
As such, a portion of the event's proceeds were given to benefit special programs at the LA Opera. Tamsen Z's high-jewelry pieces, which feature rare gemstones and Ann Ziff's one-of-one exclusive designs, were available were available for guests of the event to admire and purchase. to benefit the LA Opera.
Many of the pieces embody the dramatic flair and passionate color of opera, and are designed with the artform in mind. At Tamsen Z, it is our pride and pleasure to continue to support artistic institutions across the United States and the globe. 
It is our mission to continue to contribute to our artistic community as advocates for the performing arts. Through events like this, in support of the LA Opera's special programs, we enjoy the privilege of continuing to do what we love, creating magnificent jewelry while raising funds to uphold our favorite organizations and provide funding to their special programs.
At Tamsen Z, we look forward to taking you with us on this journey and sharing these intimate and celebratory moments, as we continue to work to support the classical arts.