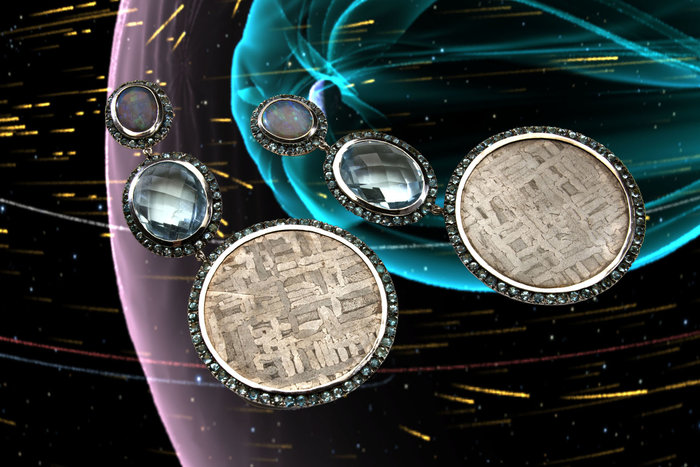 On January 18th, 2022, a large stony asteroid 1km in size, (around 2.5 times the height of the Empire State Building), soared at 43,754 miles per hour by Earth. Speeding past at 1.2 million miles away, a very safe distance, it brings to light the wonder of interstellar fragments.
It is not just the out of this world enchantment that is so mesmerizing about meteorites, but the impossibility of its formation and concealed beauty within.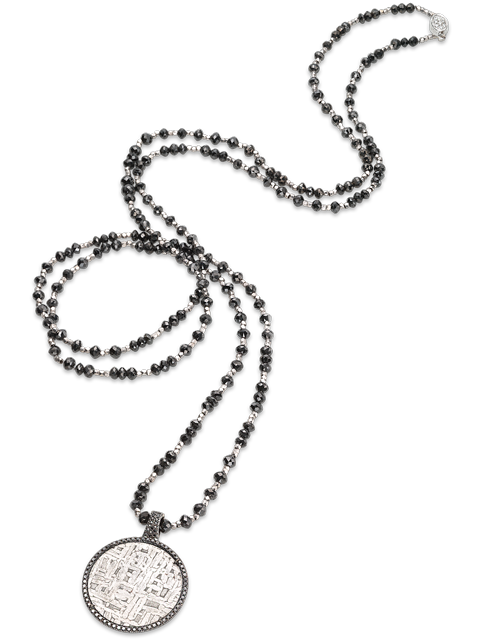 Meteorites are ancient pieces of celestial bodies from within our solar system that have impacted with Earth. They are parts of planets destroyed more than 4.6 billion years ago.
A chaotic and catastrophic event resulted in something truly fascinating.
A meteor's journey to Earth could be billions of years long. Meteorites have been found to be dated back as far as 4.6 billion years ago. They orbit the Sun for millions of years, imitating the planets before losing momentum and colliding into the Earth.
Types of Meteorites
Meteorites are separated into three types.
Stony-iron meteorites and stony meteorites are a mixture of metal and rock. These are common and are mistaken for ordinary rocks found on Earth.
The rarest and only variety used within Tamsen Z designs are iron type meteorites, derived from the cores of ancient planets that were destroyed during the formation of our Solar System.
Iron meteorites heat up to 3000 degree Celsius before beginning a slow cooling at a range of 60-300 degree Celsius every million years creates the crystallization of iron. These bands of iron-nickle alloys; kamacite and taenite, create an extraterrestrial formation only found in meteorites.

Unique Crystal Structure
It is this 3-D octahedral crystal structure known as the "Widmanstätten" pattern that presents such allure. Shown when sliced and etched with weak acid, this crosshatch formation creates a stunning geometric design.
This unique pattern is named after Viennese scientist Alois von Widmanstätten, who discovered it in 1808 but its discovery dates back to 1804 when it is said that William Thomson first discovered it.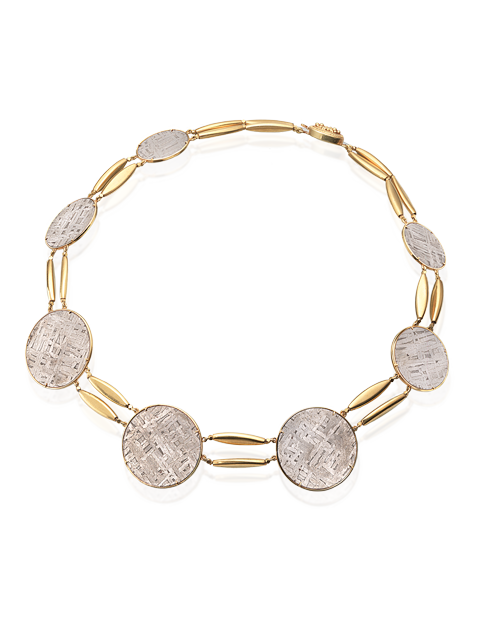 Show Me More
The Arthur Ross Hall of Meteorites at the American Museum of Natural History is one of the leading exhibits of meteorites on display in the US with the Natural History Museum, England housing one of the world's finest collection including the Nininger collection and a unique Martian meteorite. The UCLA Meteorite Collection on the west coast and Grainger Gallery in the Field Museum, Chicago also showing fine specimens.
Shop our Meteorite collection          Shop All ➤