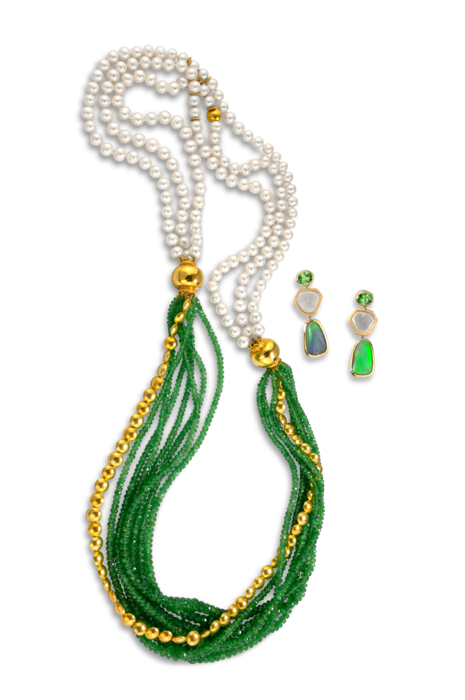 Originating from the latin word "granatus" meaning pomegranate, referencing its rich red color. The garnet group has been adorned since the Bronze Age as gemstones in jewelry.
Garnets have been worn by Egyptian pharaohs, entombed as prized possessions for the afterlife and worn as carved intagliorings by the Romans. Red garnets were favored by the clergy and nobility in the middle ages with rarer green tsavorite and demantioid garnets and spessartite garnets now popular in modern times. .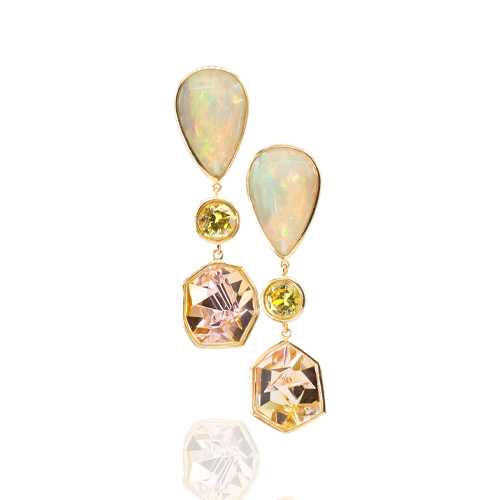 Those born in January are especially lucky, having such a diverse ranging gemstone as their birthstone. Spanning over twenty different species, there are six main species recognized by their chemical composition: pyrope, almandine, spessartite, grossular, uvarovite, and andradite.
Garnets are commonly considered red, due to their prevalent use in Victorian jewelry and many global sources. Garnet can be found on every continent.
Not all colors of garnets are as abundant. Within the garnet family, based on color, one finds: rhodolite (light to dark purple-red to red-purple), demantoid (light to dark green to yellow-green), mandarin (vibrant orange), hessonite (orange to brownish orange) and tsavorite (green). Recent observation of color-change garnets, appearing a different color in different lights, have added blue to the spectrum.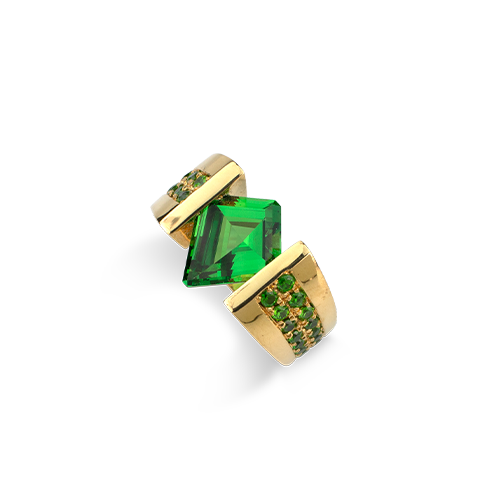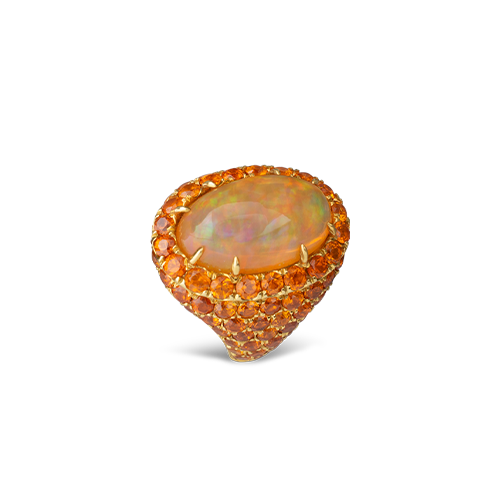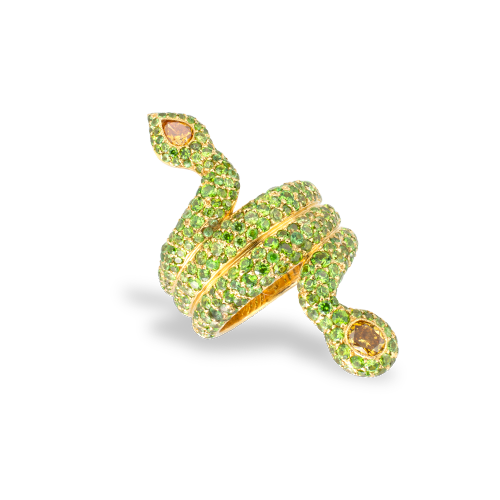 Garnet Curiosities
Different cultures believe in different healing properties of garnet.
Ancient Egyptians praised the stone as the symbol of life and were used in statues of Isis, the goddess of fertility. Indian astrology believes in the power to eliminate depression and give greater self-confidence and peace of mind.
Ancient and medieval periods used garnets for inflamatory diseases..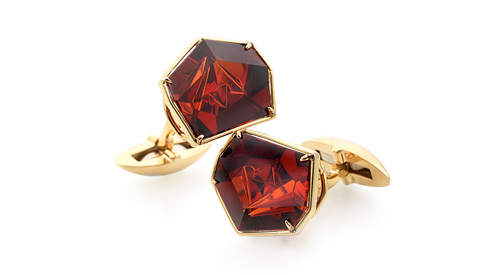 Caring for Garnets
Ranging from 6.5 to 7.5 on Mohs scale of hardness, garnets have relatively good toughness, but are more prone to damage than diamonds, rubies, sapphires.
Garnets are not commonly treated, however some stones can be fracture filled to improve clarity.
A soft brush with warm soapy water is the best practice for cleaning garnet jewelry. Avoiding steam cleaning from shocking the gemstone is recommended.
Shop our Garnet collection          Shop All ➤