Floral Jewelry for Spring: Tamsen Z's Interpretation of an Enduring Classic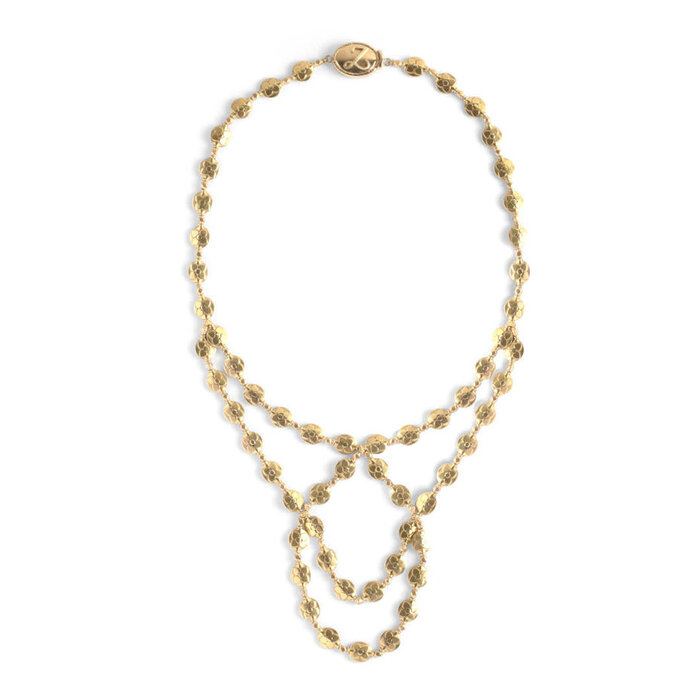 Spring has sprung at Tamsen Z, and with that comes floral jewelry. We know that florals are what you'd expect for springtime, especially with Mother's Day around the corner. But at Tamsen Z, we're known for delivering modern and unexpected interpretations of the classics. When it comes to jewelry, florals are one of the oldest and most enduring motifs. With a rich history and endless opportunities, we've never been so excited for spring. So, join us as we discuss the history of florals, while we share some of Tamsen Z's most treasured floral jewelry pieces. 
The significance of flowers has been recognized for centuries. From their symbolic use in William Shakespeare's plays to their cultural symbolism in Greek Mythology, florals remain a timeless tradition and a language of symbolism. When words cannot express your sentiment, there is perhaps no offering more appropriate than flowers, or in our case, elegant floral jewelry.
At Tamsen Z, we've created incredibly unique one-of-one floral jewelry pieces, just in time for the season. From conception, our florals are some of our most involved pieces. From Ann Ziff's initial vision to sourcing the most precious stones from across the globe, each piece has its own story. 
Pink & White Diamond Flower Ring with Moveable Petals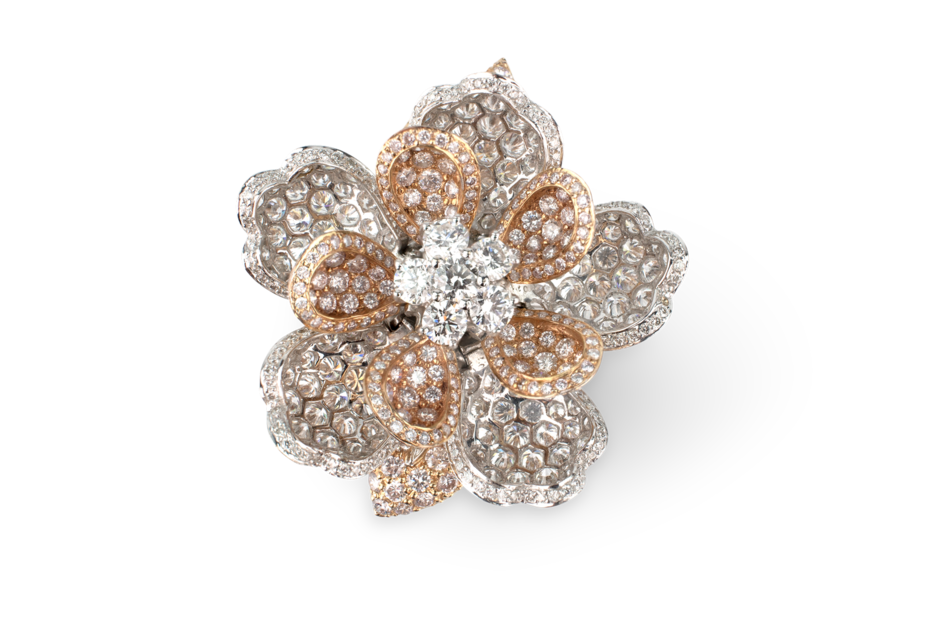 As the days grow longer, the sun shines brighter, the air feels warmer, and flowers begin to bloom. Spring is here. And with that, we see flowers transform from buds to bloom. At Tamsen Z, this is the exact fluid dance we wanted to capture with our divine pink and white flower ring.
Our Pink & White Diamond Flower Ring with Moveable Petals is the perfect way to conceptualize spring and reign in the new season. Designed to mimic a magnolia, this ring is rich in symbolism, best known and most meaningful to its wearer. Magnolias are closely linked to spring, especially in the southern states, making them the perfect spring floral accessory. But, their meaning runs even deeper, magnolias are known to symbolize purity, love, joy, and beauty, a worthy symbol for a ring as exquisite as this. 
Closed, the leaves are visible, the petals are tall, and only the center white diamonds are visible. Once opened the petals reveal themselves in all their beauty. Featuring 6.97 carats of white diamonds and 3.20 carats of pink diamonds set in stunning white and rose gold flower petals.
Tahitian Pearl and Diamond Earrings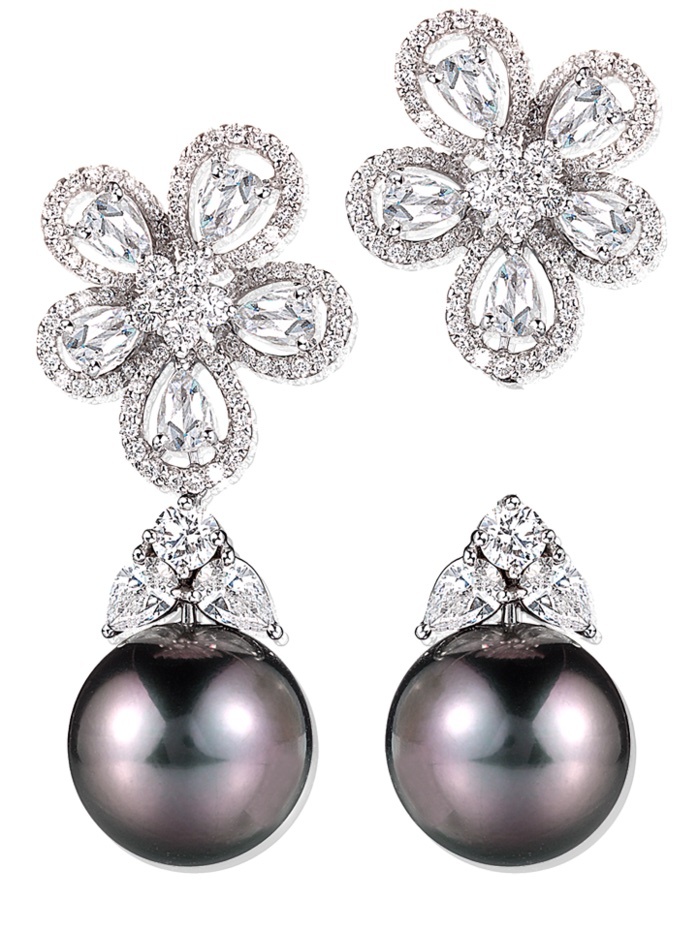 But florals aren't just colorful gemstones and diamonds, though those are certainly stunning. Warmer weather brings pearls, perhaps the most elegant, feminine, and graceful stone of them all, a favorite of Princess Grace Kelly of Monaco. Neither popular nor trendy, pearls transcend time and remain one of the most timeless classics. 
Our Tahitian Pearl and Diamond Earrings feature 4.91 carats of white diamonds with stunning Tahitian pearls. The pear-shaped diamonds form beautiful flower petals and the hanging Tahitian pearls are a removable feature that can be attached or detached, to achieve your desired look.
What makes Tahitian pearls so special is their remarkable color range. While initially looking black, and perhaps not what one would initially anticipate for spring, they're able to display a full-color range. From light creamy hues to deep greens, blues, and even purple. The peacock of pearls. Their stunning display of colors makes them one of the most valuable pearls in the world. Symbolizing wealth and prosperity, Tahitian pearls are the ideal ambition for spring.
At Tamsen Z, we love nothing more than introducing our clients to unique designs with unexpected twists and turns. The removable Tahitian pearls make these earrings a two-in-one design. Wear them without the Tahitian pearls for a simple flower stud, or attach the Tahitian pearls for a dangling eye-catching piece full of color and symbolism. 
Moving Flower Ring with Pink Sapphires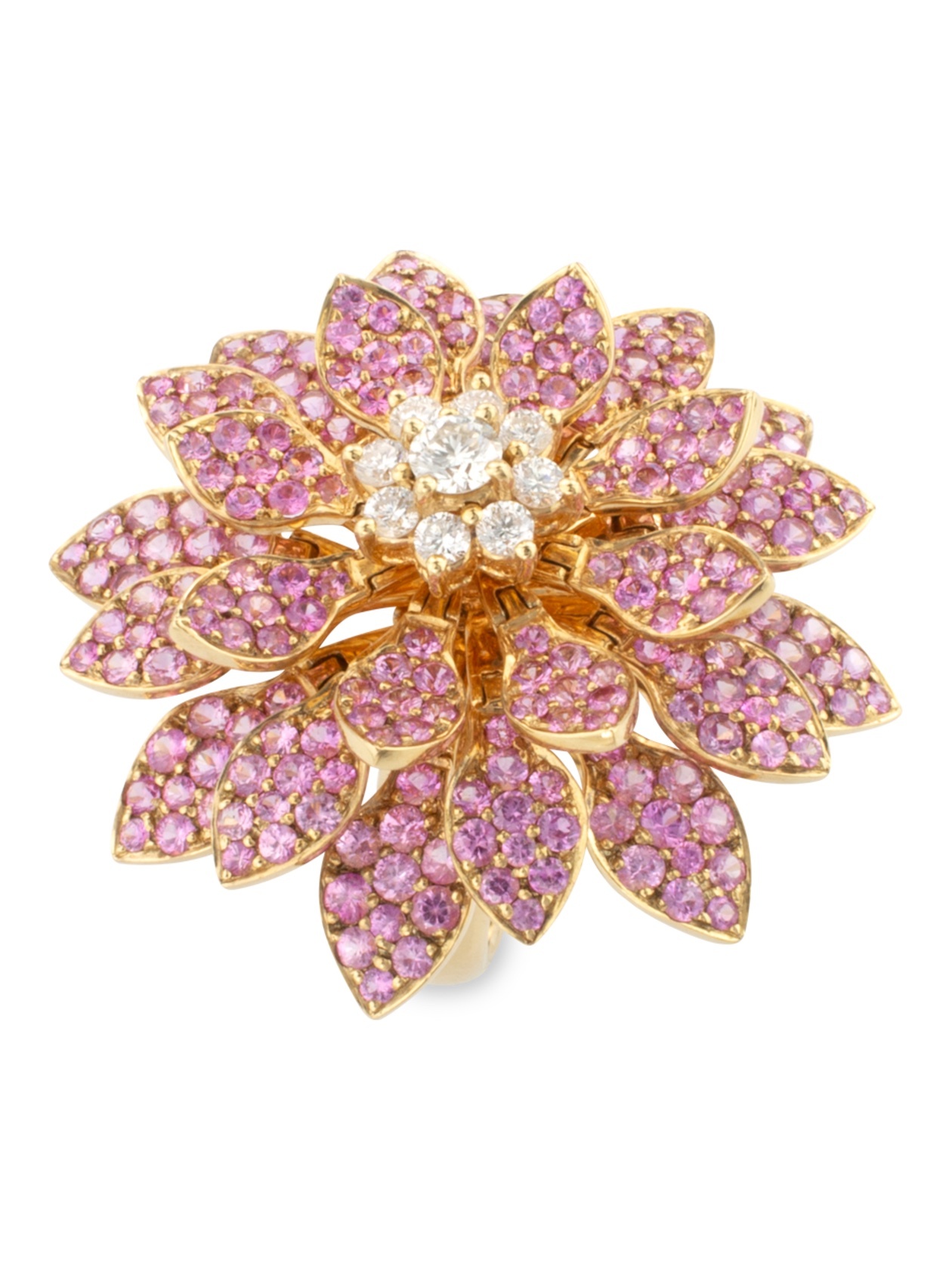 Again, Ann Ziff demonstrates her unmatched ability to turn a floral ring into a moving piece of art. Our Moving Flower Ring with Pink Sapphires features a whimsical lotus design with articulate moving petals. Combining 18k yellow gold, 5.65 carats of pink sapphire, and 0.53 carats of diamond, this design skillfully brings the warmth and playfulness of the lotus flower to life. 
Throughout history, lotus flowers have carried deep symbolism and meaning across cultures. Delicate, symmetrical, and easily recognizable, the lotus flower is known to represent the cycle of life. With lotus flowers, their meaning varies by the flower's color. What makes this ring so special is that its movement mimics the real-life meaning of the flower. When the pink lotus flower is a closed bud, it represents passing through the spiritual path. Bloomed, the flower represents enlightenment meaning understanding oneself and one's life. 
Full of beauty, understanding, and meaning about one's life, our Moving Flower Ring with Sapphires, is perhaps the most meaningful and divine floral jewelry. 
Diamond Flower Earrings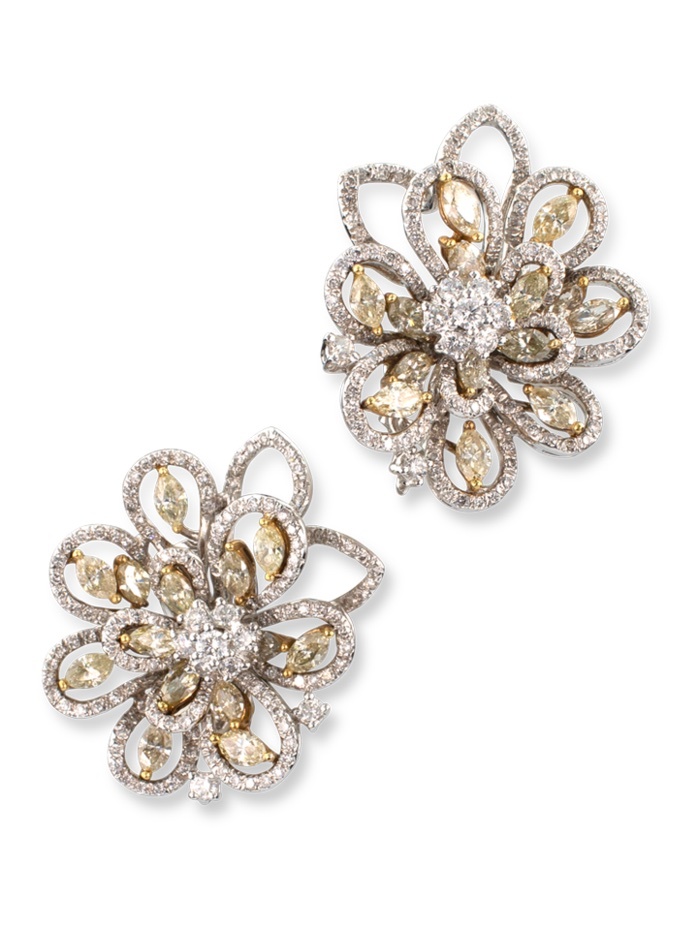 Lastly, there is perhaps no color more suitable for spring than yellow. As buds bloom they reveal their stunning yellow pistil. Ann Ziff skillfully designed these floral jewelry earrings using yellow diamonds, paired with yellow gold to add warmth to the floral spring design. 
These earrings are designed to look like gardenia flowers and feature 3.58 carats of yellow and white diamonds, paired flawlessly with 18k yellow and white gold. Their gardenia style means they're rich in symbolism, making them a thoughtful gift for loved ones. Gardenias are known to symbolize trust, hope, and renewal. With spring's arrival, renewal is the perfect metaphor for the spring season, making way for new opportunities and transformation in one's life. 
Conclusion
Floral jewelry is a time-honored tradition that continues to be recognized today. With flowers holding significant meaning throughout history and across cultures, floral jewelry makes a timeless investment and a thoughtful gift. Ann Ziff's one-of-one designs feature unique blooming flower motifs that perfectly symbolize the coming of the spring season. Our floral jewelry welcomes the new season in spirit and design with magnolia, lotus, and gardenia flower designs, featuring unique stones in thoughtful colorways.