Diamond
Diamond, the hardest mineral on earth, 58 times harder than anything else on Earth, and the only gem composed of a single element (99.95 percent), is crystallized carbon. The highly uniform arrangement of their carbon atoms gives diamonds their superior form, durability, hardness, and brilliance.
A gemstone of unsurpassed luster and brilliance, diamonds have long been associated with purity, fearlessness, and love. From Louis XVI to Napoleon to the Grand Duke of Russia, diamonds have been used in the crown jewels of numerous monarchies and the most legendary jewelry for centuries.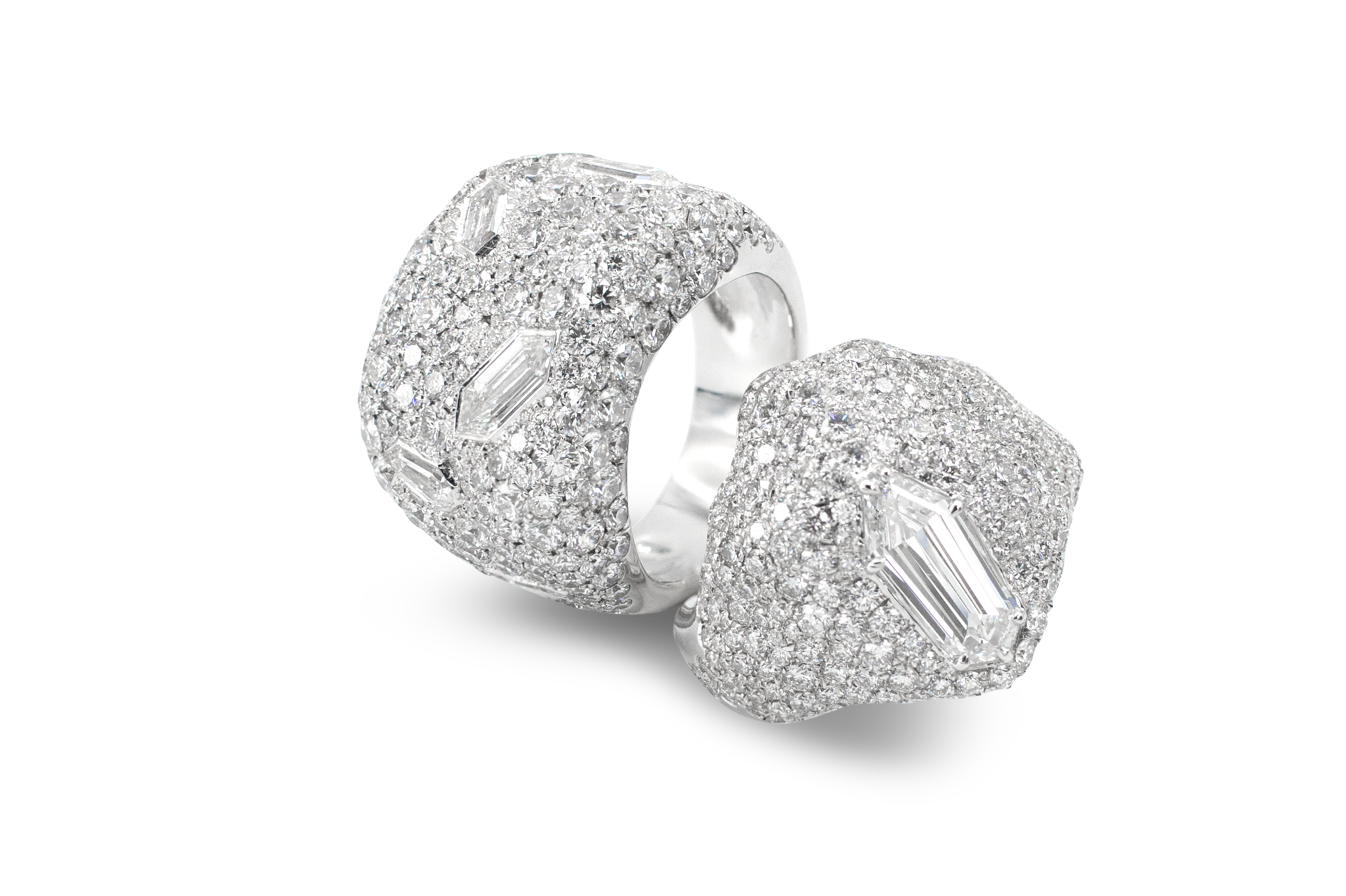 The largest diamond ever minded in 1905 is the Cullinan diamond at a huge, 3,106 carats. The stones cut from the original diamond now feature in the British crown jewels. In 1995, a larger diamond was realized 50 light years away in space. Scientists found that "Lucy", a white dwarf star is 90% crystallized mass made mostly of carbon. At 10 billion trillion trillion carats, this celestial diamond takes the crown as the largest diamond ever found.
Mining
Coming back down to Earth, diamonds can be mined from primary sources; where the kimberlite pipe deposit breaks the surface, or in a secondary location; alluvial mines, washed down rivers.
Diamonds are mined in such diverse locales as Africa, Russia, Canada, and Australia.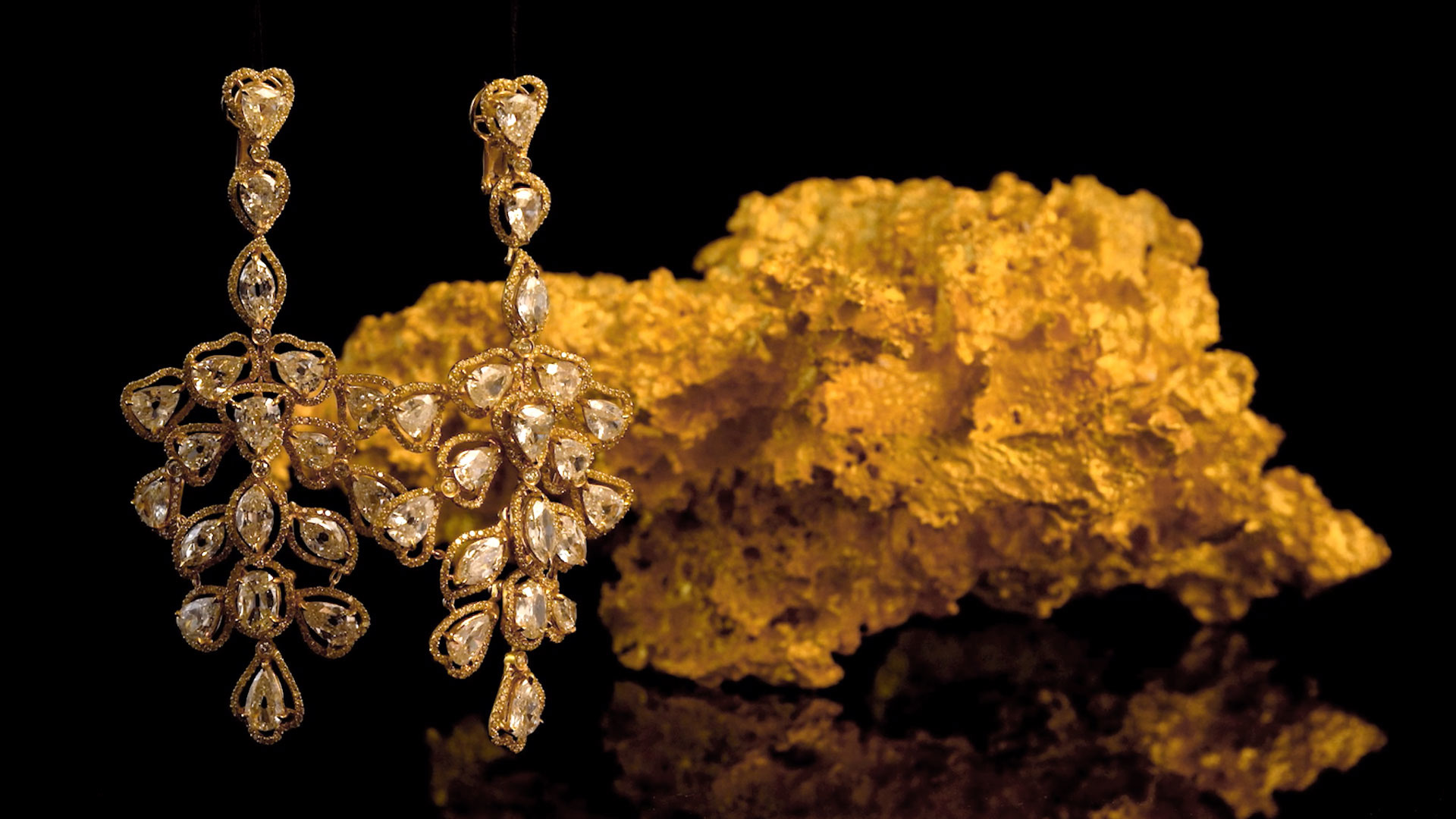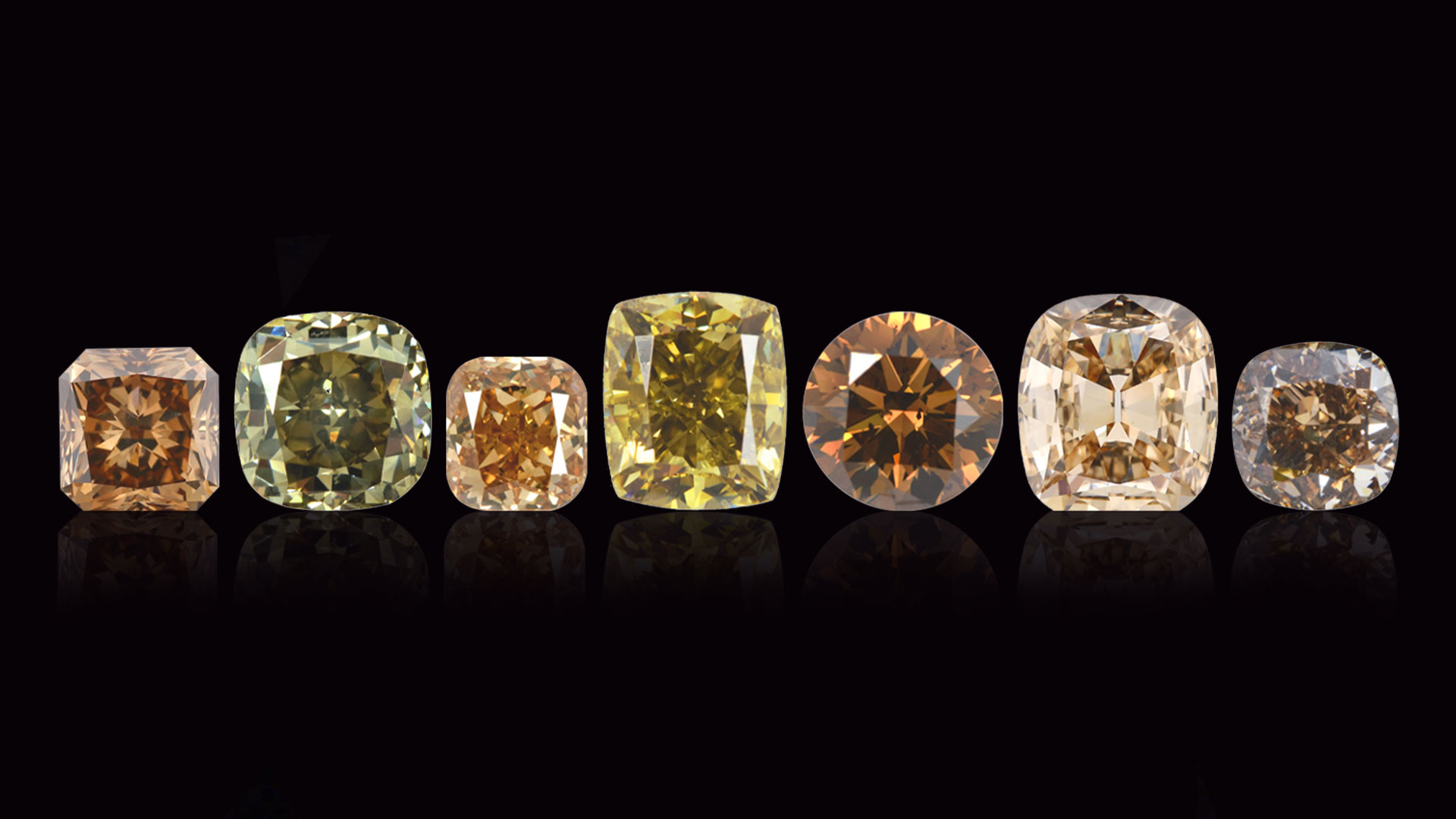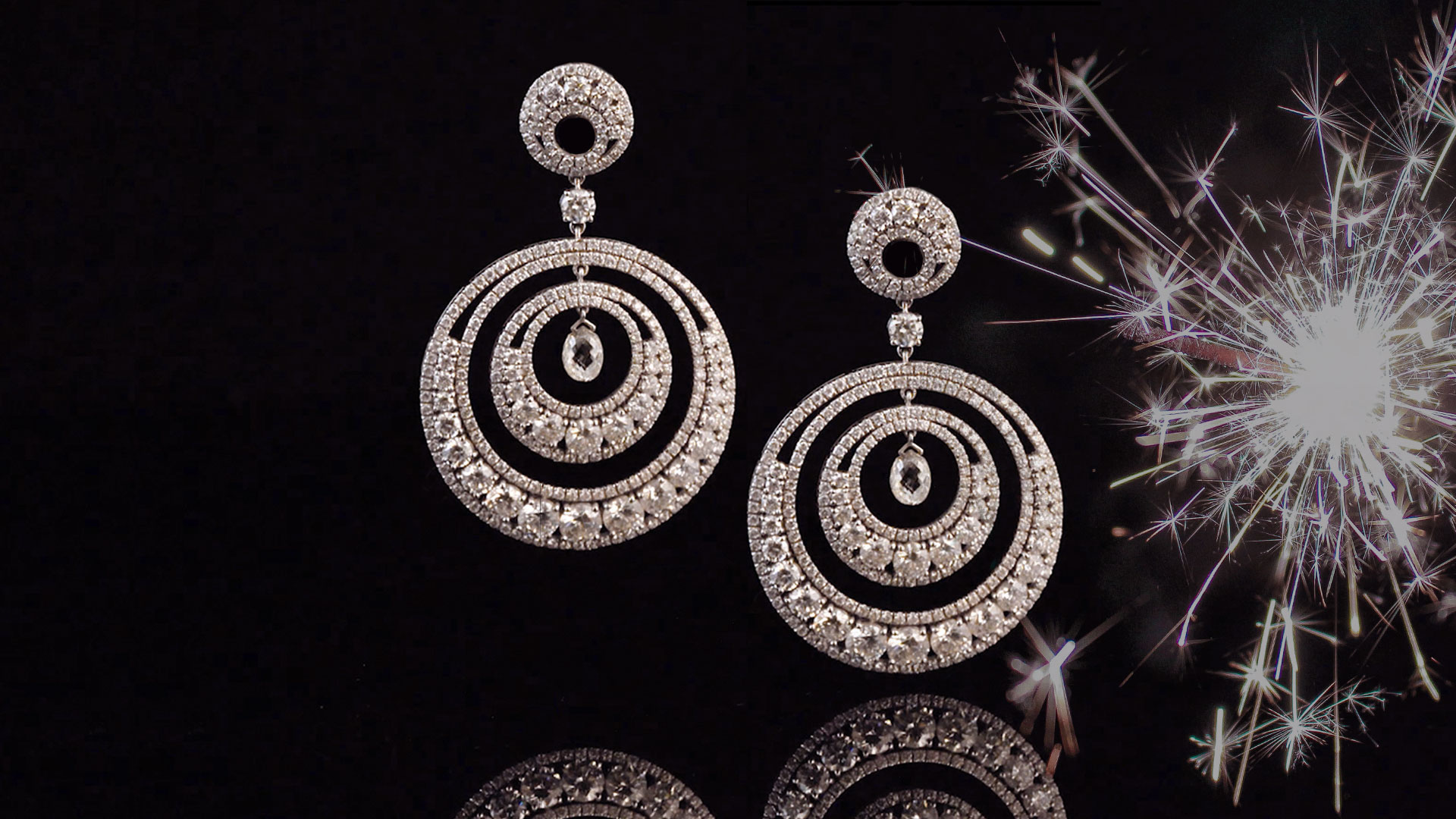 Colored Diamonds
Graded on the 4 four C's; color, clarity, cut and carat, diamonds are the best known gemstones. Though most diamonds are colorless, diamonds occur in an array of hues, including pink, yellow, blue, green, purple, orange, red, brown and black.
Colored diamonds are extremely rare: only one is found for every 10,000 colorless diamonds that are mined.
Colored diamonds held a place of great prestige in the collections of kings of Europe and maharajahs of India. Minute amounts of trace elements interacting with carbon atoms or shifts in the crystal structure produce colors in a diamond, with each element and structural shift resulting in a different color.