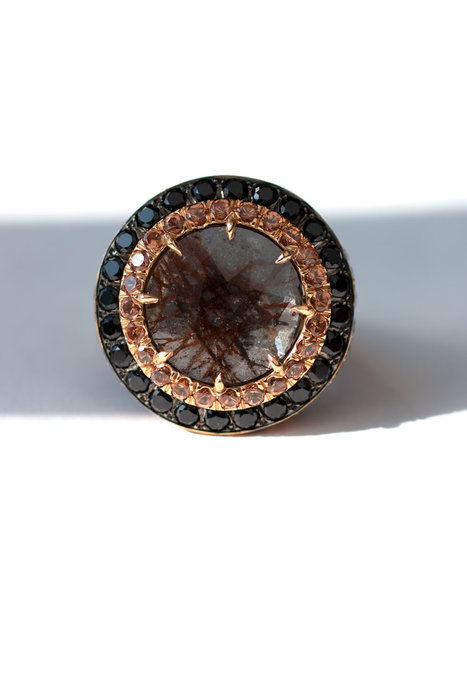 The hardest mineral on the earth and the most known gemstone, diamond come in all shapes and sizes.
Spanning the entire rainbow of colors and ranging from a perfectly clear clarity to heavily salt and pepper, diamonds can be cut in an array of styles.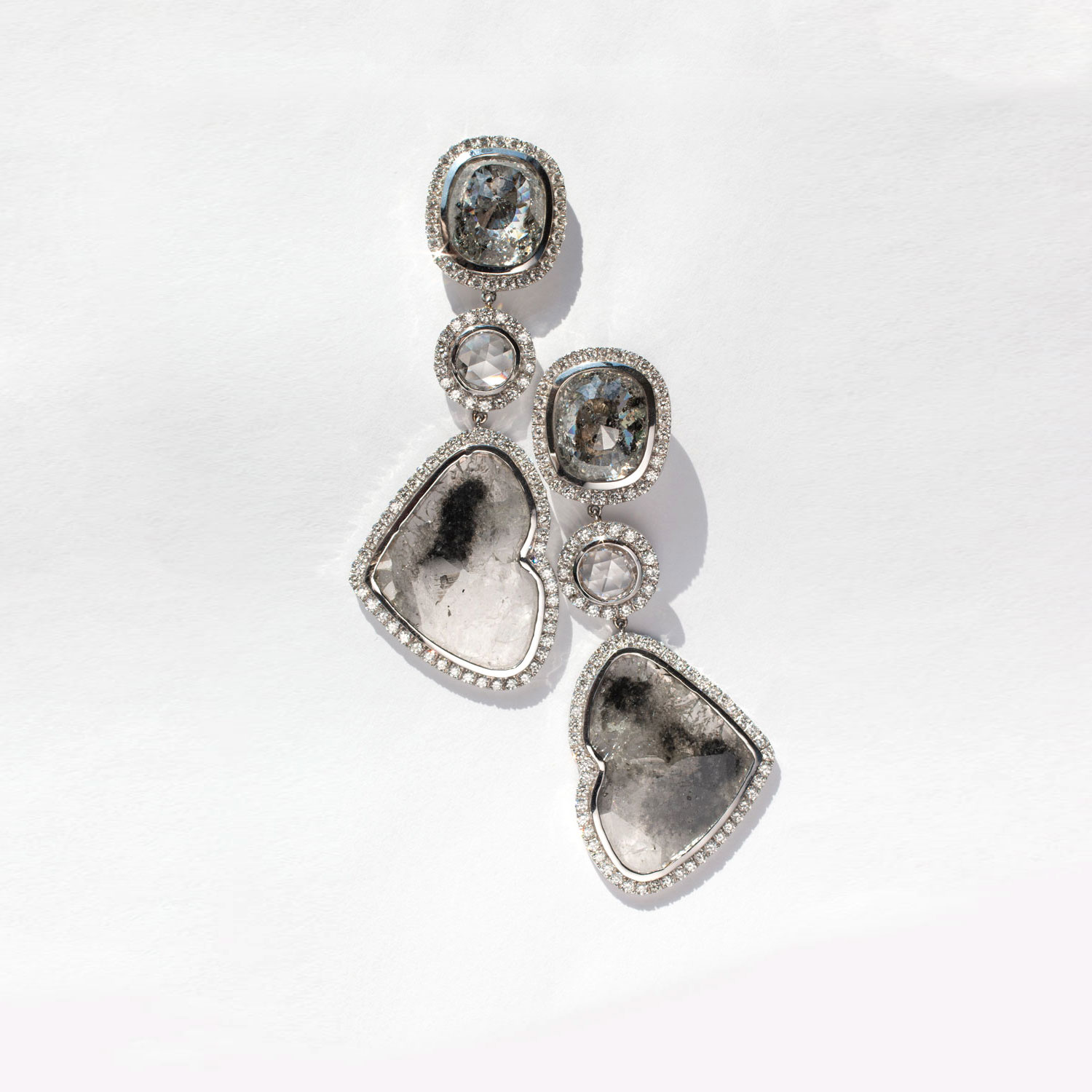 Steering away from the common and expected, Ann Ziff has made slices of diamonds a signature stone in the designs. These tabular stones with broad facets give large flashes of sparkle when worn.


Marrying the undeniable sparkle of a diamond with the lightness of a thin slice, these stones provide an opportunity for large scaled looks without the weight.
Diamond slices highlight and accentuate the inclusions or lack of as a windows to the millions of years of heat and pressure applied to a single element, carbon. Feathered inclusions, commonly found in facetted diamonds, are brought to light showing the stresses and strains diamonds go thru for millions of years to be created.
Spiderweb like inclusions can become a portrait of beauty. as opposed to being hidden. Inclusions can include trace elements giving them a colored appearance from red-brown to black and grey.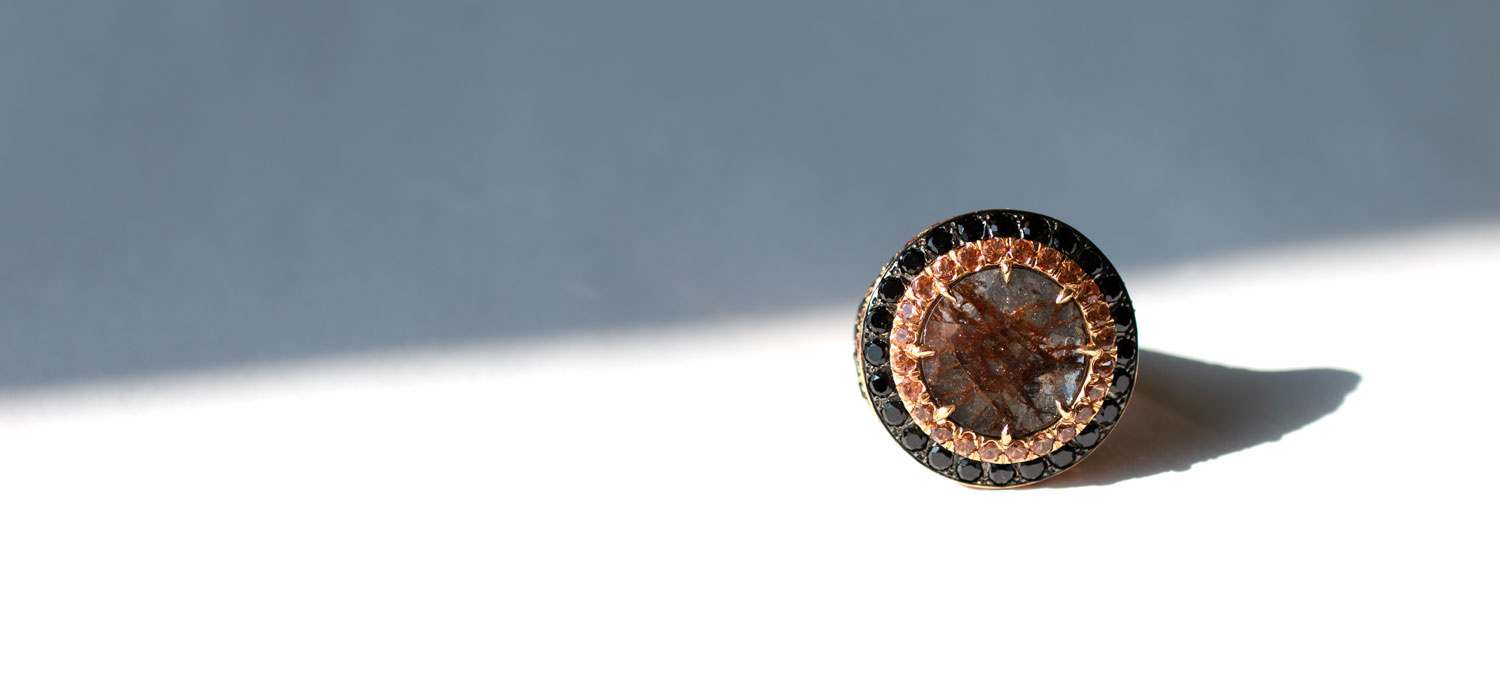 Rarity In It's Imperfections.
Perfectly imperfect portraits of diamond, wrapped in 18K yellow gold line the necklace. Seperated with textured round dots of gold, a necklace of subtle elegance brings light and sparkle.
Displaying highs and lows of clear diamond crystal with dark inclusions, the light hitting the facets of texture on the yellow gold, this chain tells its own story of time.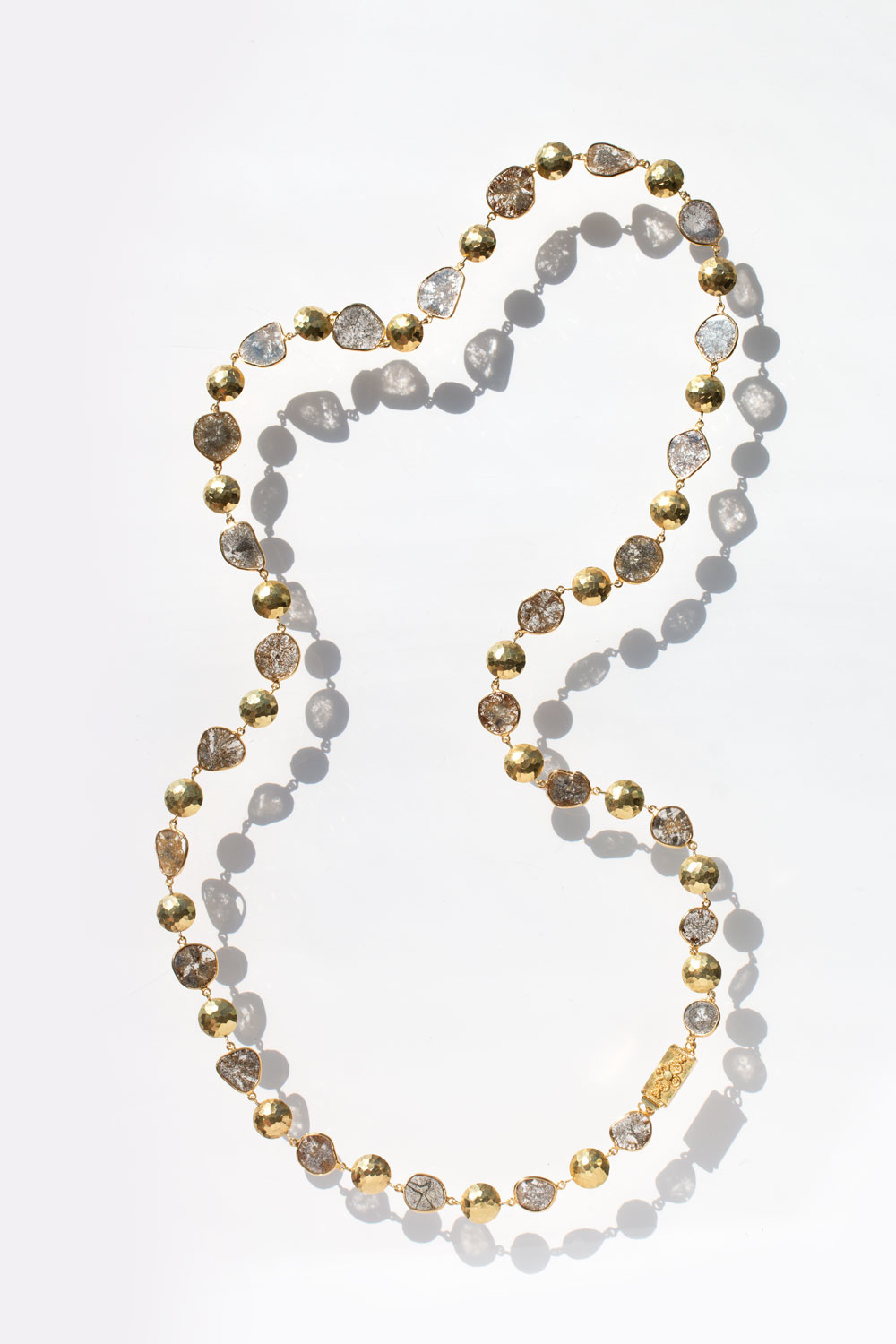 Shop our Diamond Slices collection          Shop All ➤