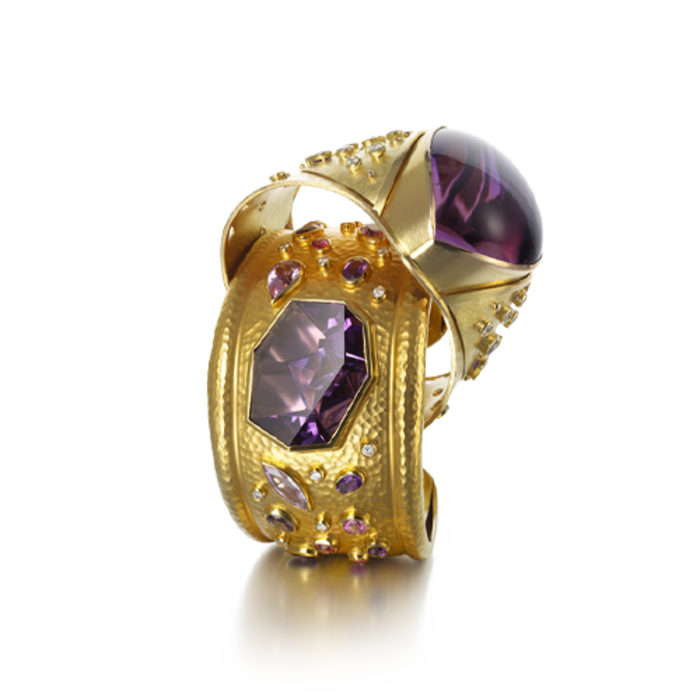 Amethyst, the vivid purple variety of quartz with a range of color from pure purple to red-purple, has a long rich history. From mentions in the bible (Exodus 39), to the British crown jewels, and uses in Feng Shui, Amethyst has long been prized.
Amethyst is a member of the quartz mineral. Color centers within the crystal structure of trace elements of iron which have been naturally, or after mining, irradiated structure create the famous purple hue.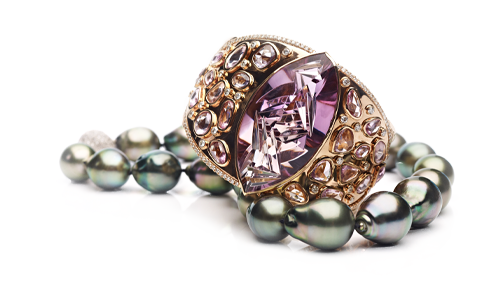 Traditionally associated with purity and piety, amethyst has also always been favored by royalty, adorned in religious jewelry and royal crowns for ages. It was once considered an equal to ruby, emerald and sapphire. Purple is considered a regal hue.
Folklore
Amethyst derives its name from the ancient Greek amethustos, meaning literally "not drunk". Roman associated amethyst with Bacchus, the god of wine. In Greek mythology, it was said that the tears of Dionysus fell into his goblet of red wine and spilled onto rock crystal. They are all believed to guard the wearer against drunkenness.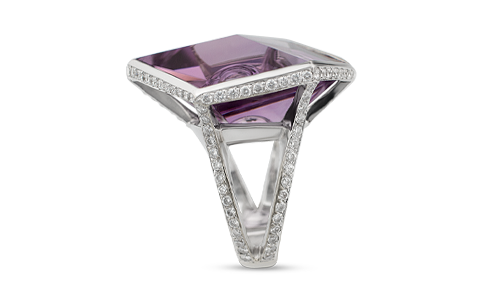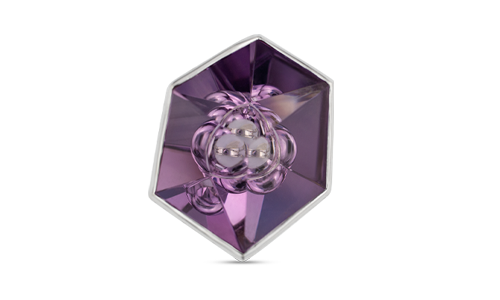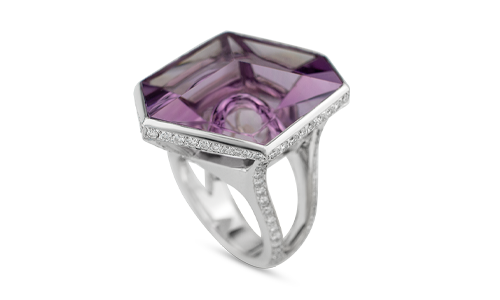 Locations
Amethyst can be found in Africa, Brazil, Uruguay, Siberia and North America.
Other sources also include Madagascar, Canada, India, Mexico, Myanmar (formerly Burma), Namibia, Sri Lanka and Tanzania.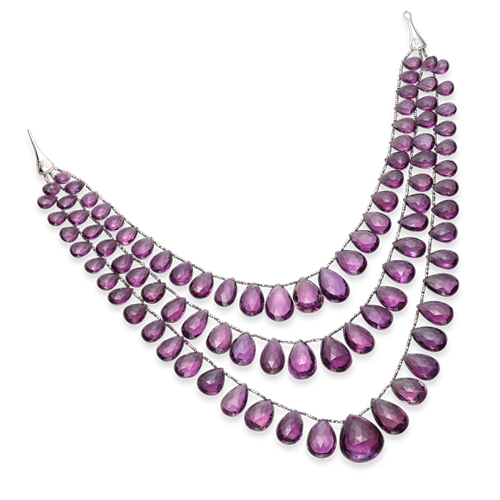 Shop our Amethyst collection          Shop All ➤